Benji Marshall has revealed he's only a 50-50 chance of staying with the Dragons beyond 2016, as the joint venture looks to snare superstar halfback Cooper Cronk from the Storm. 

Marshall said his first preference was to remain with St George-Illawarra, but if that option didn't eventuate he'd happily look elsewhere to continue his NRL career.

"I'm not scared of that proposition and I know there's a 50-50 chance I'm going to have to go," Marshall told the Illawarra Mercury.

"I'm fine with it, I'm not stressed or worried about it. I know I can make that transition if I have to.

"I've just said to my manager 'talk to to whoever you have to talk to'. We're open to any offers anywhere and everywhere.

"We'll sit down at a certain time and go through all the options and I'll make the decision that's best for me."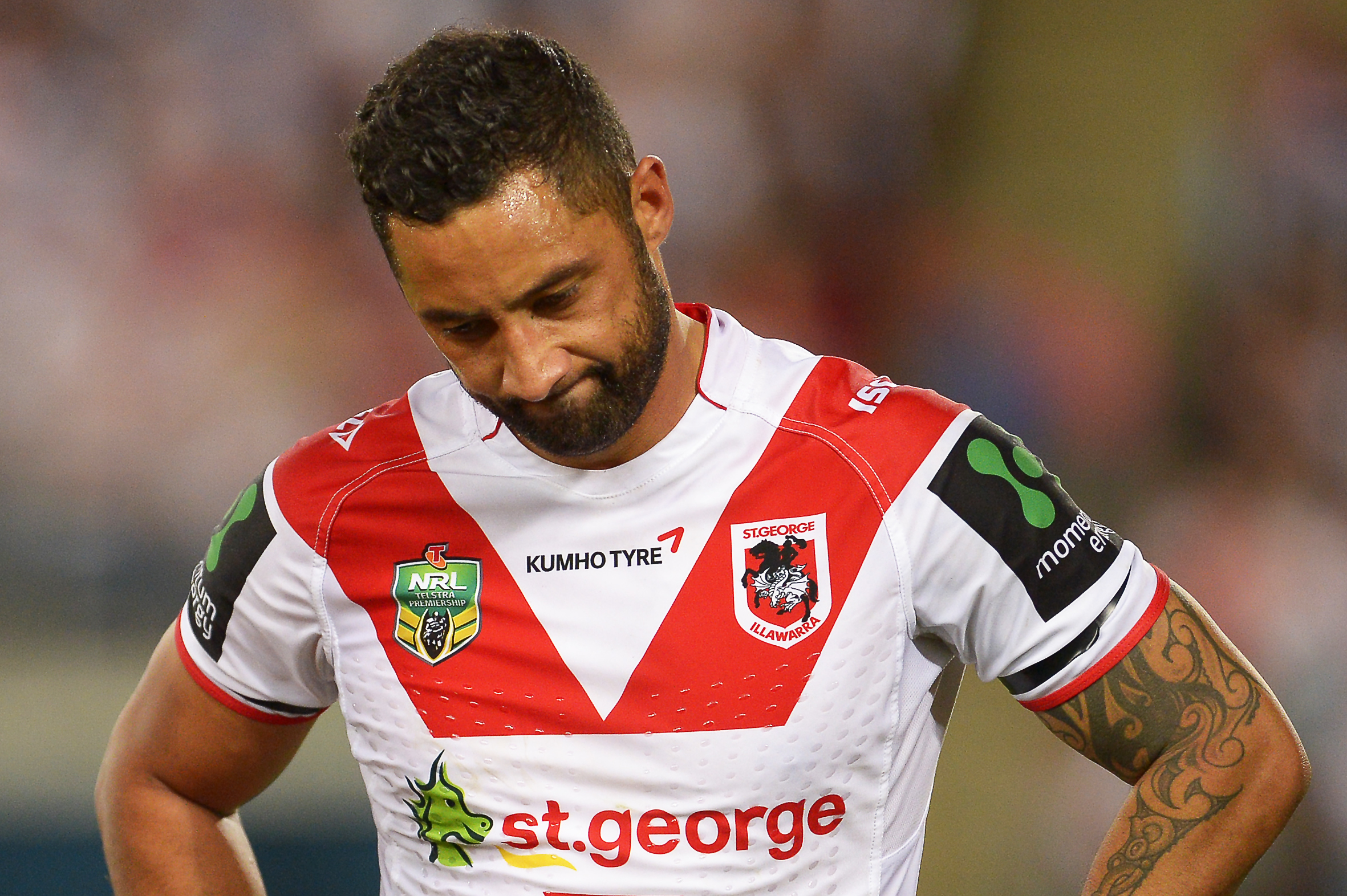 Marshall has also held talks with Dragons coach Paul McGregor about his future. 

"I'd love to stay and my priority is to get a contract here. I've told 'Mary' (McGregor) the same thing," Marshall added.
 
"He just said he hasn't had permission from the board to re-sign me yet and they probably looking at my footy to do the talking.

"I'm not sure where the club's at with that but I'm pretty sure they want to see me play a bit of footy this year before they make their mind up."

Marshall also revealed he'd been the butt of jokes at training with team-mates repeatedly jibing him about potentially being replaced by Cronk.

"The boys give me a bit of stick about it," he said.
"That's the problem when you're the ringleader of the all the jokes at training, when something comes back to haunt you they give it to you.

"But that's the thing about footy, it's become a business and clubs have got to chase what's going to be in their best interest. It's up to me to prove that I should be their number one choice to be the halfback here and lead the team around the field."

The Dragons kick-off their NRL season away to the Storm at Melbourne's AAMI Park on Monday 7 March.